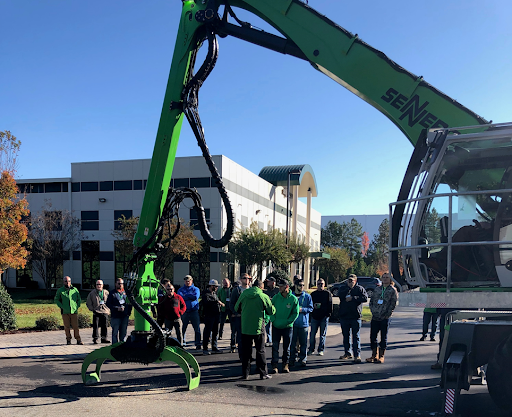 To those familiar with the tree care industry, it's no secret that there's a special kind of camaraderie that's unmatched compared to other trades. It's about people helping people, and that's what makes tree service one of the most enjoyable and fulfilling career and business options available today.
A Relatively New Industry
Tree care as we know it today is a fairly new forum. Economic growth and industrialization over the last 100 years has spurred the creation of American suburbs, which has led to a high demand for tree care work, including land clearing, landscaping, tree and branch removal, roadway and utility maintenance, storm cleanup, bridge and highway work, and much more.
Tree care forged ahead in the 1940s

and has made major leaps since then. In the 80s, we saw the adaptation of bucket trucks and booms. In the 90's, cranes were brought into use.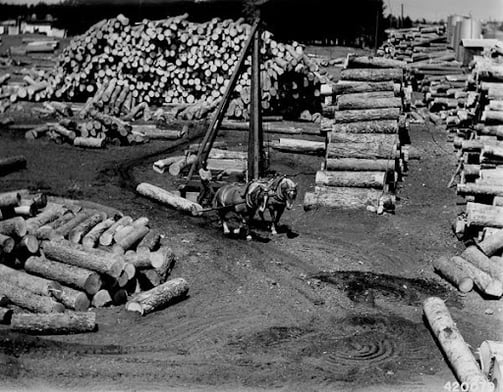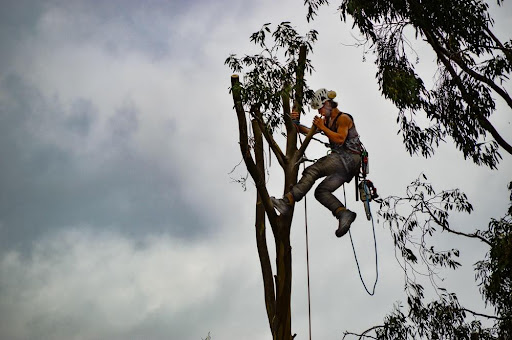 Source: MayerTree.com
LEARN MORE: Arboriculture Through the Ages: 1900s to 1960s
LEARN MORE: Tree Care Industry Overview by the US Department of Labor
Many of today's tree service experts have been around for much of its evolution, either stepping into the family business or building one on their own from the ground up. Most of these pioneers all started small, just like the other guy, so there's never a sense of self-righteousness. Everyone wants to see our industry continue to grow, especially since tree service demand is continuing to sky-rocket. We need more good people entering our field.
A Labor (and Craft) of Love
Tree care is one of the last remaining highly skill-based crafts, as digital and technological advances have evolved us past the need for many craft-based trades of the past. The early pioneers of tree care were brilliant, passionate and innovative. Through trial and error and collaborative efforts, they invented, learned and mastered many of the arborist skills being used as the industry standard of today. Machines and equipment designed for other industries, such as transportation, building and manufacturing were creatively repurposed and adapted for the needs of tree service workers.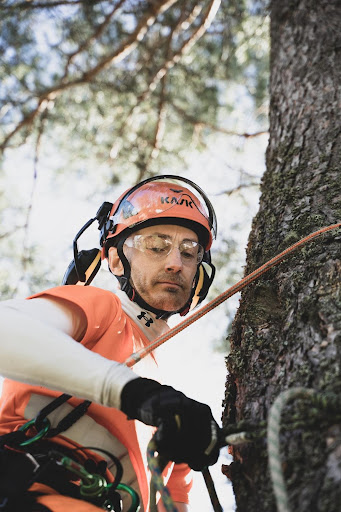 When you find people who are passionately committed to what they do, they often wish to share their knowledge with others, helping to offer solutions and giving back to the industry from which they receive so much fulfillment.
Longstanding and well-respected among his peers, Dan Mayer of Mayer Tree Care in Boston believes he is part of something special.
"It's all such a great group of people," he says. "It's a lot like a fraternity or a family. It's not really a competition," Dan adds.
"Since COVID lifted, a lot of life events are resuming this year. We just attended the Conference a few months ago, and I was so jazzed to see everyone again. Common interest catches us up immediately, even if you run into someone you haven't seen in years."
"People in tree care are a special breed of animal," Dan goes on. [It] draws a certain kind of person, and I think we all get that about each other, which creates a tight-knit bond. It's always about people helping people."
Dan Mayer, Mayer Tree Care, Boston MA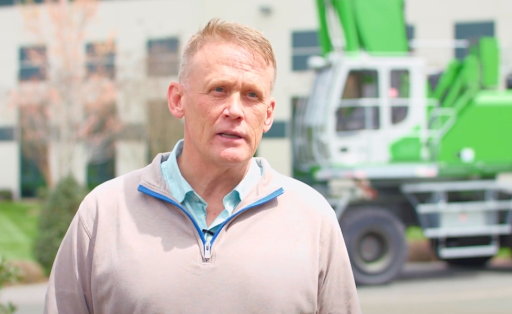 It's About Wanting What's Best for People
When asked about his enthusiasm and willingness to help so many people in the tree care industry, Dan simply responded with, "It's about wanting what's best for people in their life, or else why are they there?"
At SENNEBOGEN, we've put our best resources and the most talented engineering minds together to create an amazing, purpose-built machine that can drastically increase a business' productivity and income. Our tree machines help make your life better in so many ways: reducing stress associated with finding skilled workers, keeping crew safe and minimizing hazards, scaling your business, being able to maintain the increased workload demands efficiently along with work-life balance, and so much more.
We love to rely on people like Dan who are just as committed to helping people find practical solutions, and in particular, the best solution for their setup.
Because the best solution isn't always a SENNEBOGEN, but if a business owner can see the value and the application to their own organization and operations, then it makes sense as a well-thought-out investment.
Dan doesn't sell our SENNEBOGEN machines, but business owners turn to people like him for an honest recommendation. Dan often invites people to his home in Boston or his beach house so that they can see his crew and his SENNEBOGEN machines in action.
"Once they spend a few days with me and follow our operation, they can see how a SENNEBOGEN fits in, and it all becomes clear. It's easy to see us take down 25-100 trees a day with just 3 guys, and realize your operation could be doing the same," Dan reflects.
"But at the end of the day, I'm not trying to sell anyone anything. Take it or leave it," adds Dan.
Collaboration is the Tree Care Industry's Strength
We know it's a special environment, and we want to keep it that way. Maintaining the integrity of what we do and how we do it will only serve to strengthen and take our industry to new heights.
"We all started out just as the smallest guy, so nobody's too self-righteous," says Dan.
"It's a dangerous industry; we take calculated risk. We're adventurers, and we have a great degree of mutual respect for one another."
LEARN MORE: A central hub where many in the industry turn for the latest news, training, safety standards and resources is the Tree Care Industry Association (TCIA). TCIA puts out a monthly digital publication, TCIMagazine, and also provides accredited training and certification programs for arborists and tree care workers.
In tree care, we know it's about people helping people. This dangerous trade attracts a special breed of animal, and with that comes mutual respect and desire to help others succeed. We know it's a special industry, and collectively, we are determined to grow our trade to even greater heights through innovative solutions, good intentions and longstanding relationships.
UP NEXT: What It's Like to Operate a SENNEBOGEN Tree Care Handler
UP NEXT: The Tree Care Industry in 2022: Forging Ahead to Meet Demand
---