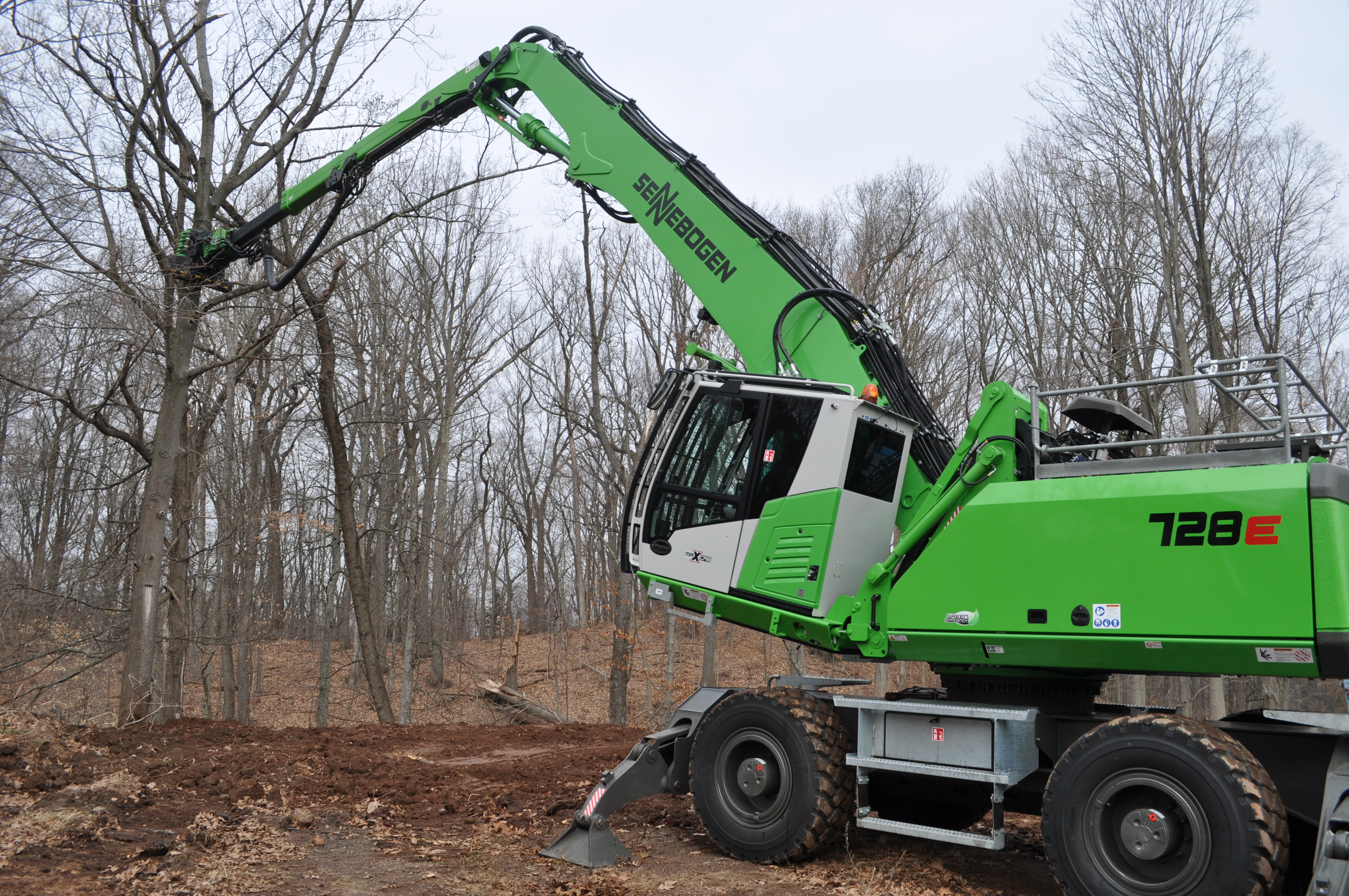 At SENNEBOGEN, the design of every machine begins with you.
Each material handler is purpose-built with the daily challenges of our customers in mind.
This singular focus continues to lead us to the simplest, most efficient engineering solutions and tree care innovations.
Here's why we made our newest tree care handler, the 728.
Why Did SENNEBOGEN Create the 728?
When you talk, we listen. That's what customer experience and, ultimately, satisfaction is all about.
Here's what we've heard: you need a machine that has more reach (like the 738) but is still mobile (like the 718). Both of these needs are met with the 728.
Extra Reach
Most customers love the 718, but they need to be able to reach a bit farther than 43 ft. This is especially applicable when it comes to jobs involving power lines.
To operate the 718 within a safe barrier around power lines, you have to cut from the bottom of a tree and manipulate it through the danger zone.
With the 728, you get a 65-foot extension, which allows you to reach over power lines and cut out the top of the tree. This creates a safer environment for the operator.
"That's going to be a huge benefit that the customers have been asking for," said Greg Roberts, Tree Care Manager.
The 728 provides an extra 22 ft. of reach, which lets you take care of a job that's just outside the 718's range safely and efficiently.
Better Mobility
The 738 might be the first material handler that comes to mind when you think about adding reach capabilities to your fleet of tree care equipment. After all, it can extend 75 ft. vs the 43 ft. range of the 718.
However, the 738 isn't as easy to transport because of its size. It weighs 95,000 lbs compared to the 718's 44,000 lbs.
"(Customers) wanted more reach, but also wanted to be able to transport it easily. So this answers both of those concerns," said Roberts.
The 728 weighs in at 65,000 lbs and uses the same type of permit for transportation as the 718. The 738 requires a special permit that has different restrictions and takes longer to get.
Moving from site to site is not an issue with the 728. The faster you can go from job to job, the more money you can put in your pocket.
Bridge the Gap
The 728 is a great blend of the 718 and the 738. More importantly, it bridges the gap between what a 718 can do, and when a crane might be needed.
"When I bring a crane out, I'm taking a million-dollar machine and my best guys to do this job. But if I had a little extra reach, I could do it with a SENNEBOGEN," Roberts said.
The 728 has a significant advantage over a crane. Any time you take your most expensive machine and your highest-paid crew to a site, it's going to cost you more to do the work.
It's best to use a crane only on high-end jobs when you know you can get the most out of the revenue earned from it.
"If I can take a 728 and do the stuff that's just a little too big for the 718, then I can still maximize my efficiency by cutting it down a lot faster and using the least amount of labor," said Roberts.
Who Is the Ideal Customer for the 728?
You will want the 728 if you already have one or more 718s. You're already familiar with the SENNEBOGEN tree care platform and ready to upgrade to something bigger.
The 728 is great for large-scale, right-of-way contractors. It's also ideal for large mature tree companies that may already run cranes and are used to having 80-90 ft. of reach.
Having a machine like the 728 that can reach farther than the 718, hold a significant amount of weight, and make the work site safer is a huge plus for tree care company owners.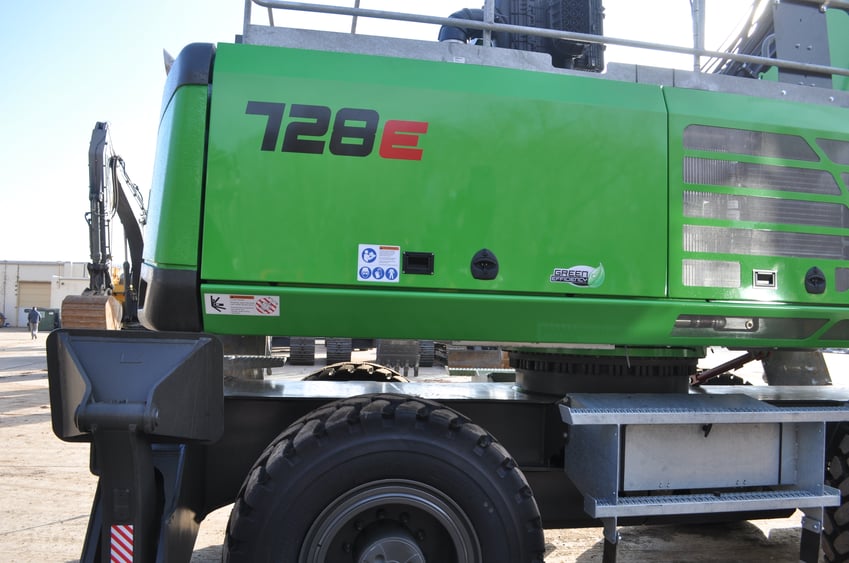 SENNEBOGEN 728: Purpose-Built for the Tree Care Industry
Now you know how feedback from our customers led to SENNEBOGEN'S creation of the 728.
The best attributes of the 718 and 738 come together in our newest tree care handler that's designed to remove trees efficiently, securely, and lightly through all terrains.
When you own a 728, you can bid on jobs knowing you have equipment that can do work just beyond the range of the 718 without needing a crew and a crane.
Just think about all of the jobs you could do with the 728 and how they would grow your business!