SENNEBOGEN held the official launch of the 718M E Series tree-handler equipment to the United States, Canada, and Mexico tree care industries, following a successful Demo Day staged at their American headquarters near Charlotte, NC. The innovative machinery requires only one operator and is capable of quickly dismantling and removing trees in difficult terrain or treacherous locations - as well as acreage clearing for land development or right-of-way construction.
The Tree Care Industry Association (TCIA) closely follows media reporting of accidents within the tree care services industries. They have found that 92 out of 153 tree care-related work incidents proved fatal in 2016 - a higher fatality rate when compared to the previous 3 years.
Tree service companies and the workers they employ still use many of the same tree pruning, tree removal, and lumber harvesting methods that have existed for decades. SENNEBOGEN offers a new solution in tree care services, one that has the potential to save many lives. According to OSHA:
The "Big Three" types of accident causation are the same as they have been in recent years:
Fall - 31%
Struck-by - 25%
Electrical contact incidents - 22 percent of the total incidents, respectively.

The consistently high number of incidents in tree care over the past few years has attracted OSHA's attention.
The SENNEBOGEN 718M E series is purpose built with safety first in mind, to prevent the "Big Three" types of accidents affecting tree workers. Not only does this provide peace of mind for the tree workers, but also drastically reduces liability for the tree care service companies. A win-win for all parties.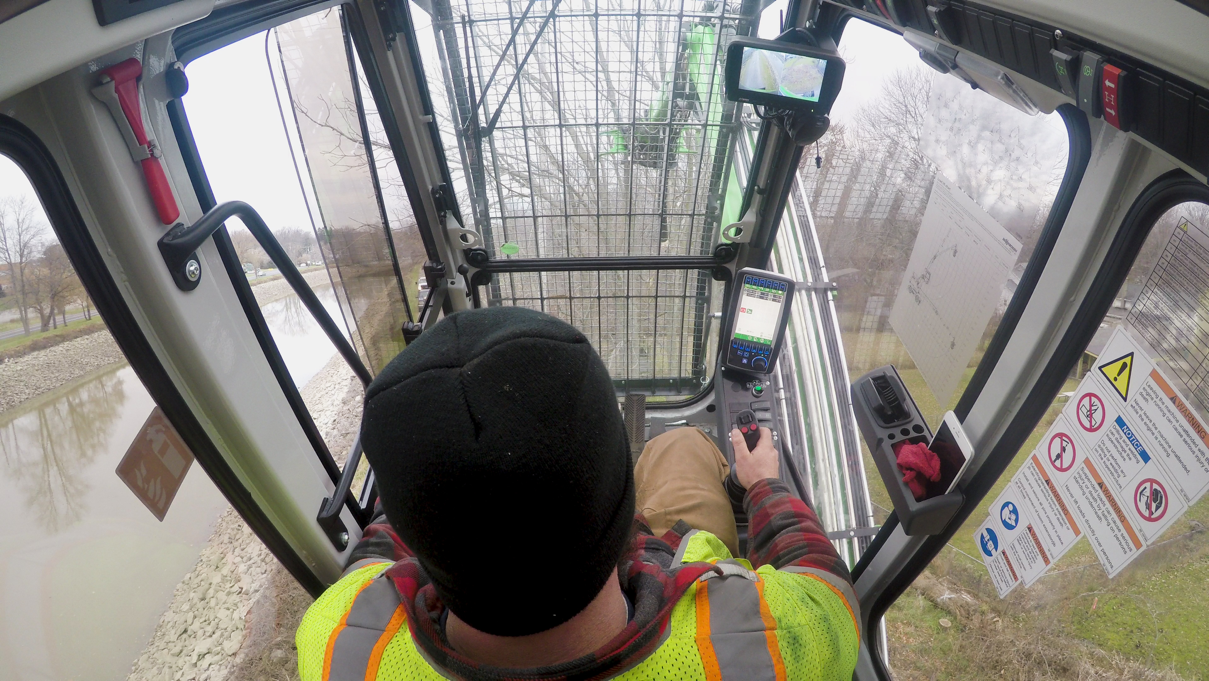 Aside from safety, the tree-handler is also built for operator comfort, with automatic climate control and heated seats. Large front and side windows, joystick steering, and a rear view and right side camera system allows the operator complete visibility. The machine is amazingly agile, moving freely across rugged terrain at night and during inclement weather. The fast outrigger makes for easy and quick repositioning from one operation to the next. No leveling is required as the 718M E series is designed to provide a stable base to limit tipping and reduce vibration.
A Single Solution for Multiple Industries
With the North American release of the SENNEBOGEN 718M E series of tree handlers, tree service businesses have a technologically-advanced solution to keep up with increased service calls while reducing employee accident claims due to dangerous work conditions.
Previous to this equipment offering, there have been no easy solutions to quickly clear the acres of infected ash trees that continue to spread the emerald ash borer disease in urban and forested lands.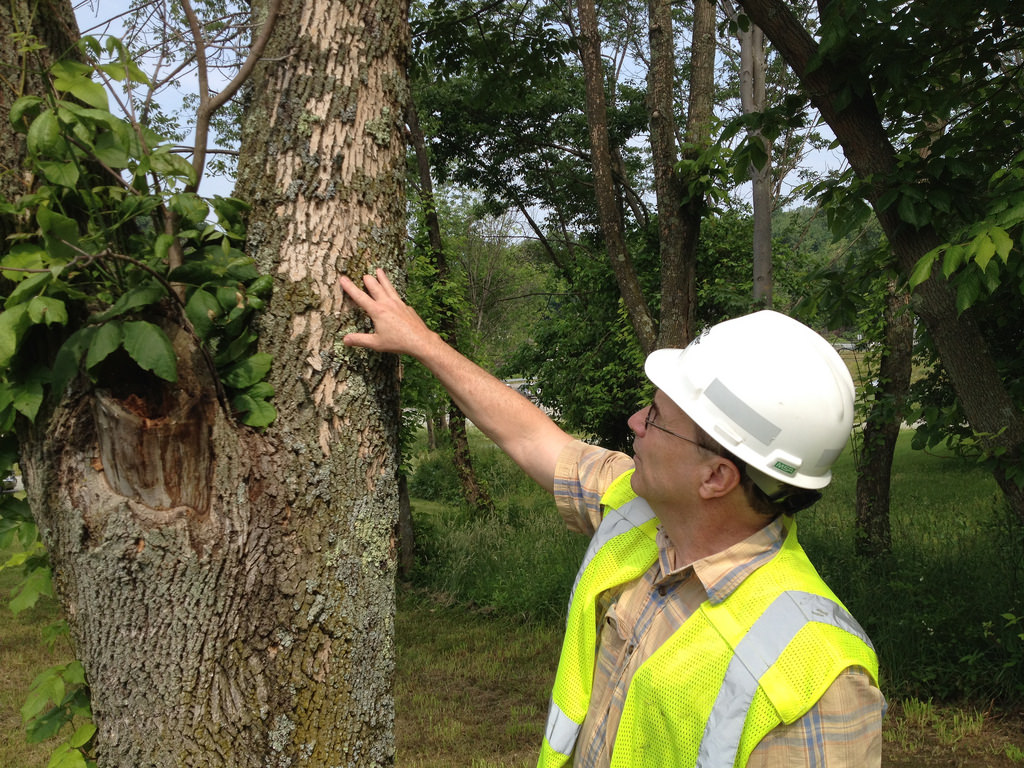 Neither has there been any safer solution to clearing ravaged urban areas following hurricanes, tornados, torrential rain, and violent storms. Dangling "live" electrical power lines mixed with fallen trees and heavy branches endanger exhausted workers. Because this line of work is so physically demanding, tired workers can sometimes result in sloppy work that fails to follow stringent safety procedures and therefore putting them at increased risk for injury or worse.
This is where the 718M E series can provide major relief, both for the comfort and safety of tree workers as well as the reduced liability costs and increased production for the tree service companies employing them.
The SENNEBOGEN 718M E series is designed for ease of use and quiet operation. But the hydraulic operating system is specifically engineered for precision movement and operator control. The multi-functional machine has a lifting capacity of 12,000 lbs when fully extended vertically (48 feet reach) and 3,700 lbs when fully extended horizontally (43 fee reach), to dismantle, remove, load, and stack trees and large branches across a broad range of applications. The compact footprint makes transport easy and the unit is adaptable for off-road terrain to be used for the following tree services:
● Municipal area or road maintenance
● Residential land development
● Right-of way clearing
● Forestry operations
● Large-scale commercial landscaping
● Utility line maintenance and clearance
● Storm remediation and restoration
● Public project land clearing
For tree care service companies that want to remain competitive in these challenging industry sectors, a reduction in manpower hours and employee liability are key. The 718M E series tree handler replaces dangerous and deadly occupational duties with a sensible, automated solution.
The 718M E series offers your business a mechanical means of dismantling and handling trees. For your business this means a reduced labor crew and faster project completions allowing you to take on additional tree removal contracts to increase your company's profits.
SENNEBOGEN NA is headquartered in Stanley, NC. The 100,000 sq. ft. facility boasts a world-class training center, a reliable technical support team, and an onsite inventory of replacement parts with over 98% fill rate same day.
With a network of 45 dealers and 250 service locations, our constant goal is to respect your time and budget, while increasing the longevity of the machines we manufacture. Our parent company, SENNEBOGEN Maschinenfabrik GmbH, located in Germany, is family owned and operated since 1952 with locations in 50 countries.


Take an in-depth look at the SENNEBOGEN line of tree care handlers as we compare and contrast common equipment modifications to inform you on the best options for your tree service business.