Customer service isn't what it used to be.
Many businesses just want to boast about their product or service and tell you why you should buy it. While the SENNEBOGEN team is proud of our robust line of material handlers, we're busy doing something else.
We're listening.
At SENNEBOGEN, we want to keep your machine fully operational as long as possible by providing fast and efficient customer service. Our first-class quality team will do whatever it takes to decrease your downtime, so you can make more money.
SENNEBOGEN works with customers to deliver a lifetime of productivity—before and after the sale. Here are the different types of customer service we offer to help you through each stage of your journey with our tree-handling machines.
What Types of Customer Service Does SENNEBOGEN Offer?

SENNEBOGEN has expert knowledge in a variety of industries, including:
Scrap metal recycling, steel mills, and demolition fleets
Inland waterways, seaports, and dredging operations
Log-handling yards, saw mills, pulp mills, and biomass processors
Waste-handling facilities, landfills, and transfer stations
Custom applications for construction, mining & quarries, pipelines, and more
Arboriculture, land clearing, and urban forestry operations
Our customers are served by experienced equipment distributors located throughout the United States, Canada, and Mexico—with a growing network of service branches in South America. It all starts with our hotline.
Customer Service Hotline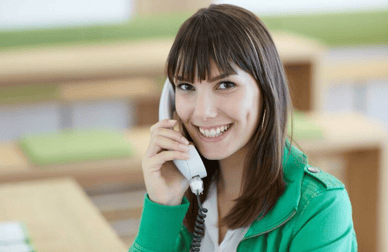 SENNEBOGEN experts are available by phone daily until 10 p.m. to answer any questions and troubleshoot your problems.
We've found up to 90% of queries can be easily resolved with a call and remedied with our support. However, we know more difficult situations could arise at inconvenient times. You can trust we will be there for you when that happens, too.
We know the demands of our customers never stop—and neither do we. Take comfort in the knowledge that someone at SENNEBOGEN has a phone with them 24/7, ready to tackle an issue even if your equipment breaks at 2 a.m. on a Sunday. If necessary, we can ship out a part to you immediately.
If you're facing some sort of barrier with a dealership and can't get your machine fixed within 48 hours, we will fly a technician to you to get your machine back up and running. That's unique; that's customer service.
Service Cost Information
SENNEBOGEN calculates individual service costs and guarantees transparent pricing. We will happily answer any questions you have about maintenance packages, equipment volumes, maintenance intervals, and more.
Our head office in North Carolina provides in-depth support to all service branches with on-site training, factory training, troubleshooting assistance, and personal field support from our technical specialists. We have a global presence with over 180 international sales partners and over 300 service stations.
SENNEBOGEN's team keeps up to date with the latest solutions for new equipment and components through continual contact with counterparts in Germany. Our extensive use of off-the-shelf and industry-standard parts allows many customers to complete routine service and preventive maintenance with their own staff.
Our growing coast-to-coast network of factory-trained distributors sets the industry standard for outstanding field service. Our sales and service network is tailored to ensure close contact with the needs, ideas, and opportunities of the people who rely on our equipment.
War­ranty Pro­cess­ing
SENNEBOGEN's warehouse stocks a complete service and repair parts inventory for the full range of material handlers from common wear parts to complete engines and booms.
Why SENNEBOGEN Is Customer-Centric & Support-Focused
Now you know more about the variety of support provided by SENNEBOGEN and why we feel it's important to take care of our people.
With our customer service hotline, accessible service cost information, and efficient warranty processing, we offer a first-class quality experience for operators of our tree-handling machines.
SENNEBOGEN believes when you provide excellent service, you'll have loyal customers for years to come. If you and your family are treated right, you'll keep coming back generation after generation.
We are all about safety, flexibility, efficiency, simplicity, operating costs, and accessibility. We take it personally when your machine goes down.
Please reach out to SENNEBOGEN if you have any questions or need help. Our customer service team will support you promptly and expertly.