---
Many people know Huntington, WV, primarily for its long history as a hub on the C&O Railroad. In reality, however, land transit isn't the city's sole claim to fame.
The Port of Huntington Tri-State holds the unique distinction of being the largest inland shipping port in the U.S.. Today, its jurisdiction includes almost 200 miles of rivers in Ohio, Kentucky and West Virginia, making it a critical stopping point for thousands of people, countless commercial enterprises and numerous government entities. Here's what you need to understand about this vital shipping terminus.
Getting To Know The Port
As the Huntington District Waterways Association, or HDWA, notes, the Port of Huntington Tri-State was once limited to a scant 14 miles of the Ohio River near the city. In 2000, however, officials expanded its boundary designation to encompass
100 miles of the Ohio River,

90 miles of the Kanawha River, and

9 miles of the Big Sandy River.
In addition to outpacing other inland ports in terms of sheer size, Huntington Tri-State ranks sixth among all U.S. shipping ports including coastal facilities. Members of its HDWA organization, which assumes responsibility for protecting the waterways and promoting commercial navigation, include more than 40 companies that employ no less than 5,000 employees.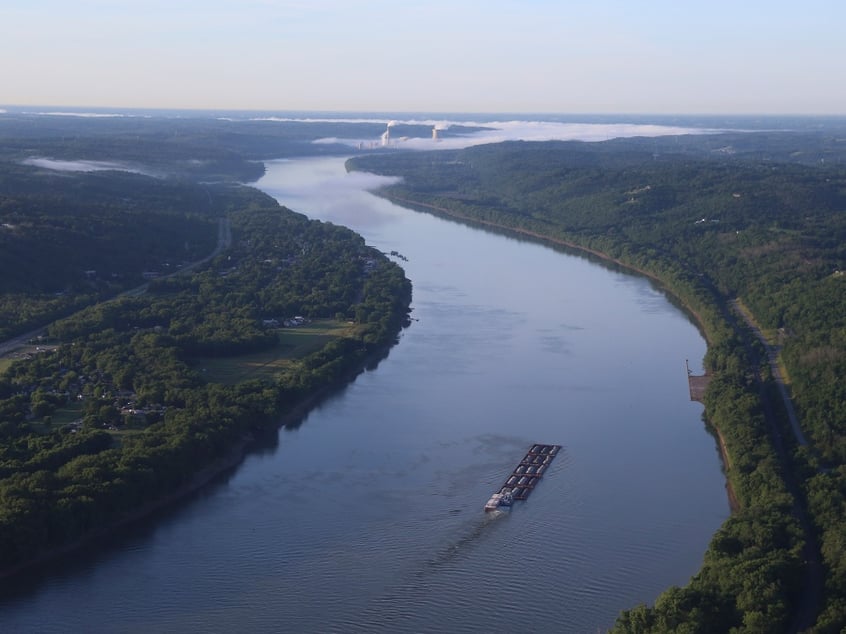 Critical Operating Statistics
What goes on at the Port of Huntington Tri-State? Notable operations include
River terminals that handle liquid, dry, and break bulk loads, including fossil fuels, raw materials and chemicals,

Shipyard, towing and harbor services, and

Marine educators.
According to HDWA, the port moves annual tonnage in excess of 80 million tons. In financial terms, this adds up to some $5.3 billion worth of various cargoes.
A Closer Look At Routine Operations
The U.S. Department of Transportation's Bureau of Transportation Statistics tracks various performance indicators related to this port. Its capacity to accommodate maximum approach and channel depths of 9 feet means that it can handle a significant throughput.
Annual Vessel Calls
In 2015, the Port of Huntington Tri-State played host to some 36,767 ships, which amounted to a 0.8 percent increase from the previous year. Of these vessels, around 43.9 percent were dry bulk carriers with an average capacity of 2,014 short tons.
Although the 2015 dry bulk traffic total was 8.4 percent less than in the prior year, other freight seemed to make up for the difference by increasing to 17.6 percent of the port's overall calls. This jump represented a significant surge of 31.2 percent. Other support vessel calls also increased by 1.6 percent from the previous year to make up 38.5 percent of the total visits.
Annual Cargoes
The total cargo tonnage passing through the port in 2015 amounted to 42.7 million short tons, which was a decrease of 7.9 percent from the prior year. Dry bulk also declined by 10.9 percent to settle at 32.5 short tons.
Such trends may be in alignment with nationwide economic occurrences. For instance, the Port of South Louisiana ranked highest for dry bulk tonnage during the same period, yet it also saw decreases in dry bulk shipping and vessel calls.
What Passes Through the Port?
Huntington Tri-State is a vital port of call for vessels laden with coal, coal coke and lignite. In 2015, these materials accounted for 65.7 percent, or more than 28 million short tons, of the port's total shipping by weight. Raw petroleum and petroleum derivatives came second at over 9 million tons, or 21.1 percent of the total. Inedible non-fuels and crude materials made up 9.1 percent of the port's tonnage.
Oversight Hurdles
Environmental Prominence
This port's importance to the local region is impossible to overstate. For example, locales like the Kanawha River Valley are known as important viticultural areas, and West Virginia is rife with critical watersheds that contribute to other forms of agriculture and environmental quality.
Companies that specialize in lading operations may find it advantageous to invest in high-end machinery to reduce the incidence of operational mishaps. Existing studies of harmful environmental pollution related to generations of regional fossil fuel exploitation may also make the region a prime target for future regulatory oversight. This will only heighten the demand for efficient management and compliant operating tools.
Navigational Complexity
The port's sprawling size and regularity of traffic are also formidable factors. Unless they have reliable mechanical assistance, enterprises that participate in activities like barge offloading may find themselves under extreme pressure to keep up with demand.
As operations grow, it's also possible that the HDWA might decide to expand the boundary definitions even more. In such an event, the need for dependable cranes and support infrastructures will only become more pressing.
We Make Efficient Inland Port Activities Possible
---
Thanks to their unique layouts and cargo profiles, inland facilities like the Port of Huntington Tri-State pose distinct management challenges. To learn more about achieving streamlined operating practices in such environments, talk to one of our experts.
Take an in-depth look at the SENNEBOGEN line of tree care handlers as we compare and contrast common equipment modifications to inform you on the best options for your tree service business.
---