Advantages of the 718E in Urban Forestry:
Productivity & Efficiency
8-10 fold increase in work done per hour, compared to traditional methods (chainsaws, bucket trucks and cranes)

Requires 1 operator in place of a typical crew of 3 or 4
Operator is protected in a comfortable and climate controlled cab

Low operator fatigue - no hard manual labor

Cab can lift and tilt back - better visibility, no stiff neck!
Can reach up, over, and down in hard to reach areas to trim or dismantle trees

Lift Capacity of 12,000 lbs at 45 ft vertical reach
Life Capacity of 3,700 lbs at 43 ft horizontal reach
Set up in seconds

No leveling necessary

4 Outriggers for stability
Can do work without stopping all traffic

Can do residential work without tearing up terrain
The high-reach boom & stick of the 718 can quickly switch between a full range of grapple saws and attachments to complete all tree care applications with one machine and one operator.
Low Operating Cost & Easy Maintenance
Fuel efficient

Intelligent hydraulics in place of complex electronics

Robust Parts & Service Network in United States

Ensure little to no downtime of equipment; new parts delivered within 24 hours of order

Mechanics available to come on-site for help with equipment

Free Mechanic and Operator training (Equipment familiarization)
Roadside Tree Removal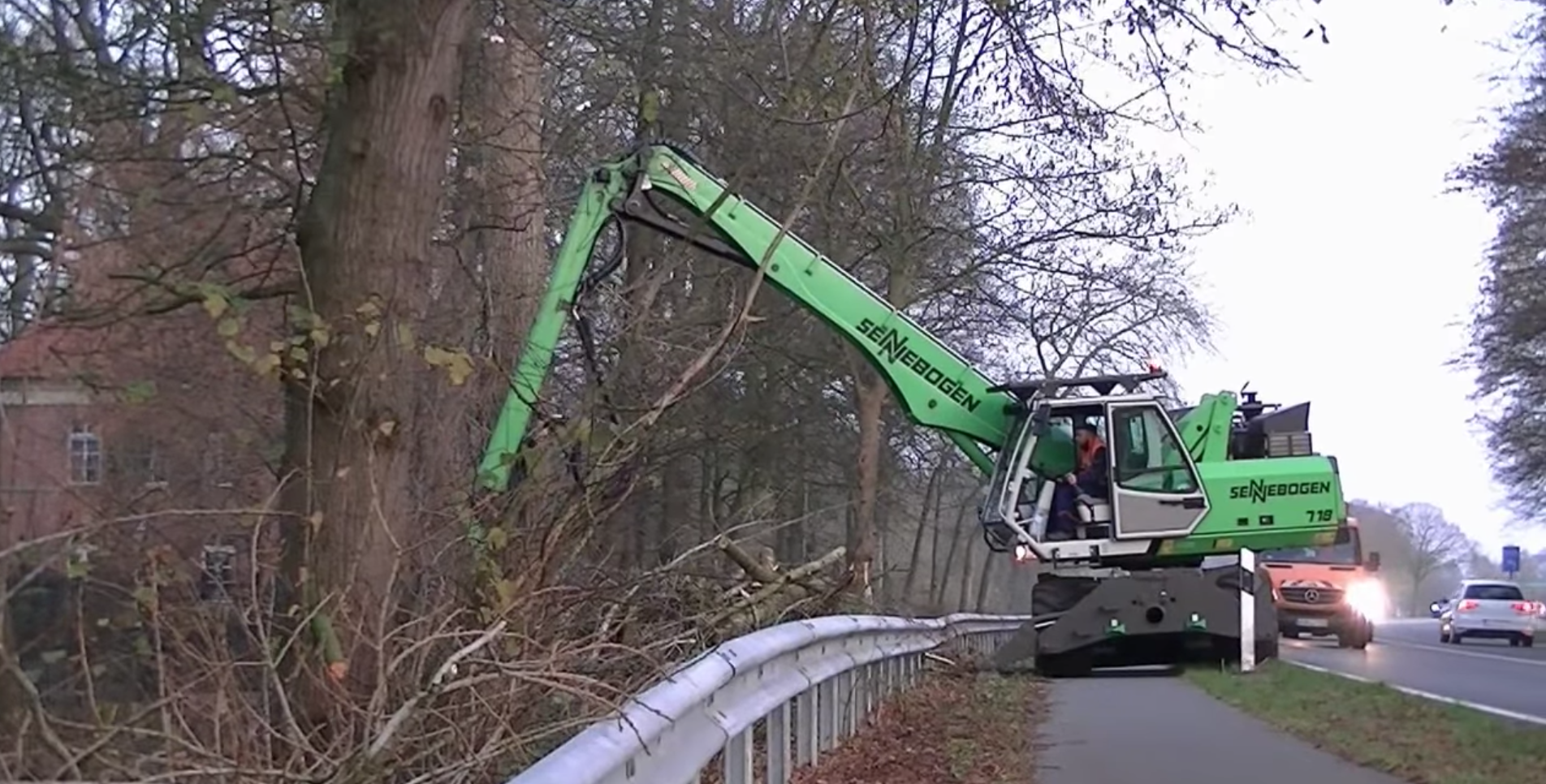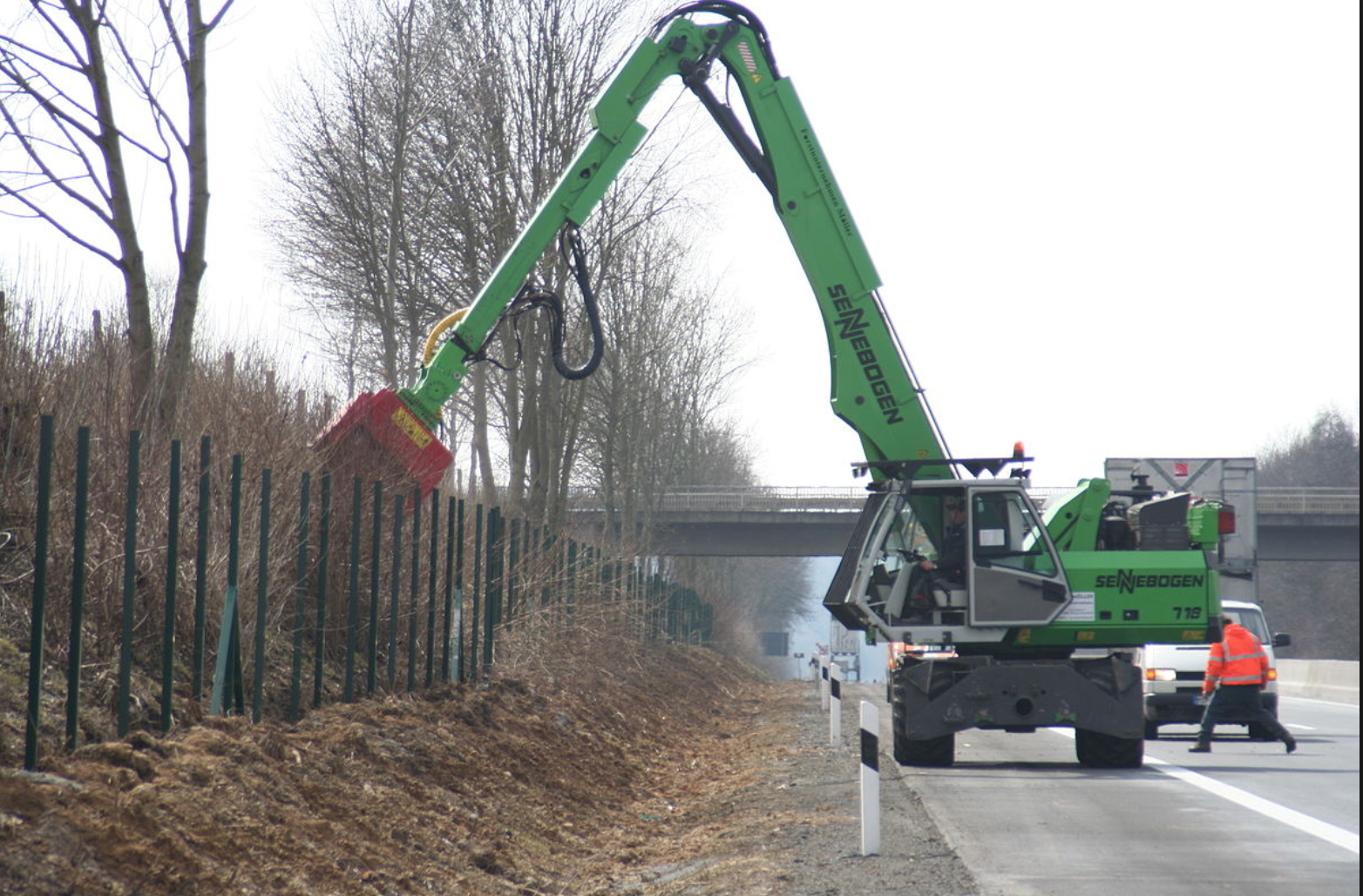 Guardrail & Sound Barrier Tree Cutting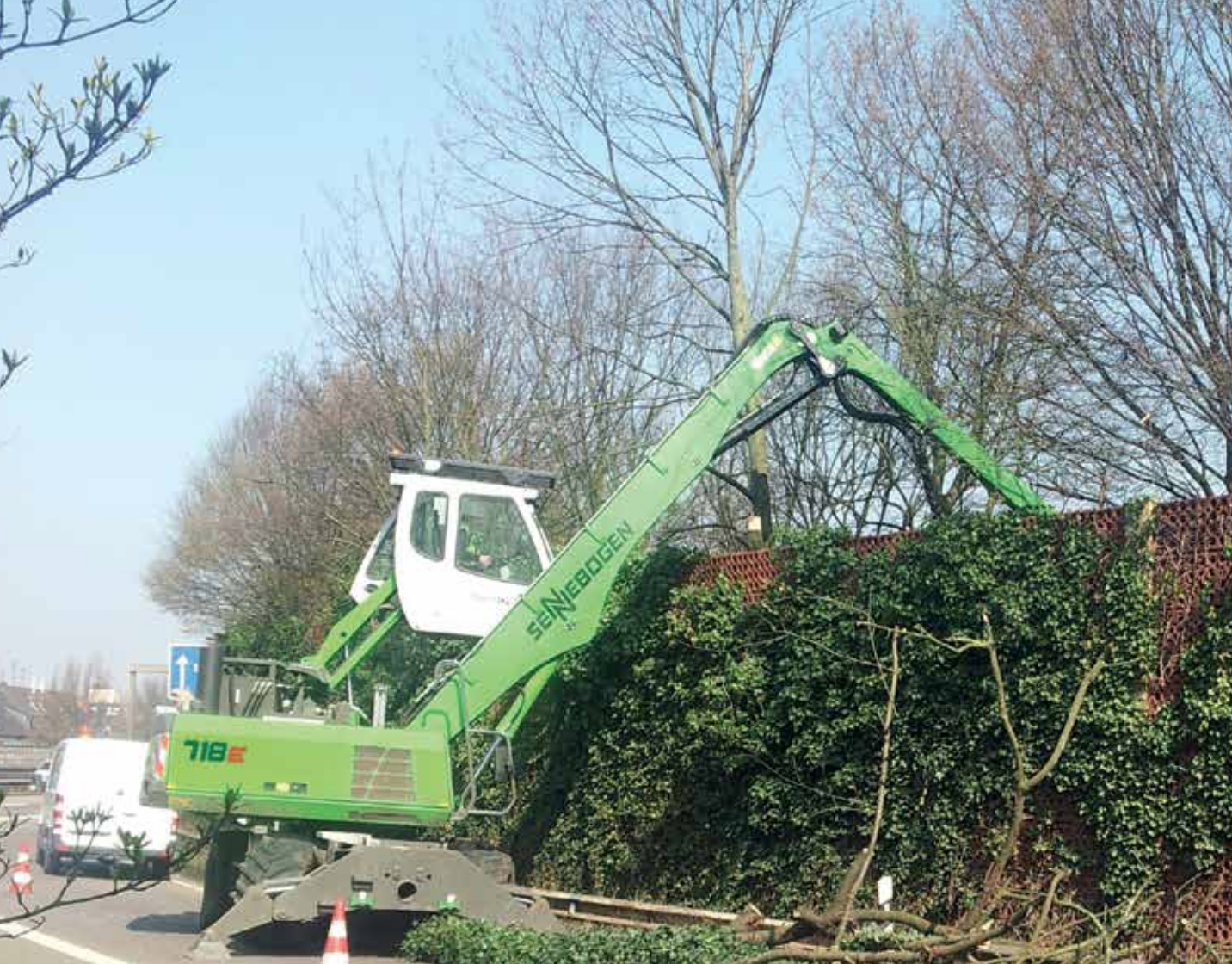 Steep Bank Tree Removal Along Bridges & Highways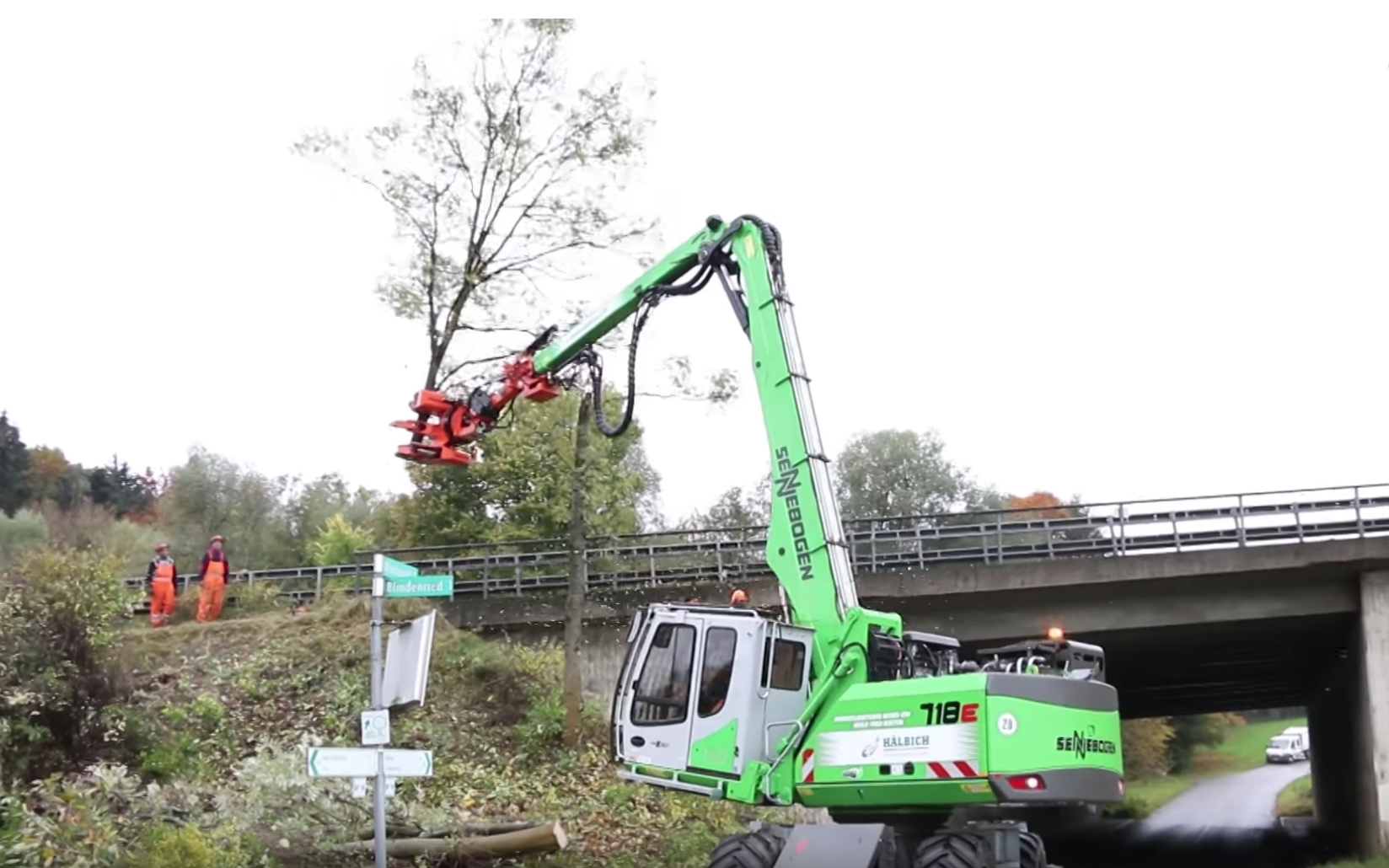 Watch video clip here: SENNEBOGEN 718 E-Series - Embankment care with Westtech cutter head
Utility Work
ROW clearing
One of the major causes of power interruptions and outages are trees and vegetation that come in contact with power lines. Trees or brush that touch electric lines can create short circuits that cause your power to go out.
Trees and brush that touch power lines actually waste electricity by providing a path for it to flow into the ground, instead of into our homes and businesses.
Another potential concern, especially in summer months or drier climates, is that trees and brush touching power lines can spark and result in fires. Since trees and brush can conduct electricity, if they come in contact with high-voltage wires, it can be fatal to someone touching that vegetation.
Healthy trees outside the clearing zone are trimmed if their branches encroach into the cleared area. Also, trees located outside of the clearing zone that are dead, dying or leaning toward the lines are removed if they are a threat to primary overhead lines.
Utility Line Clearing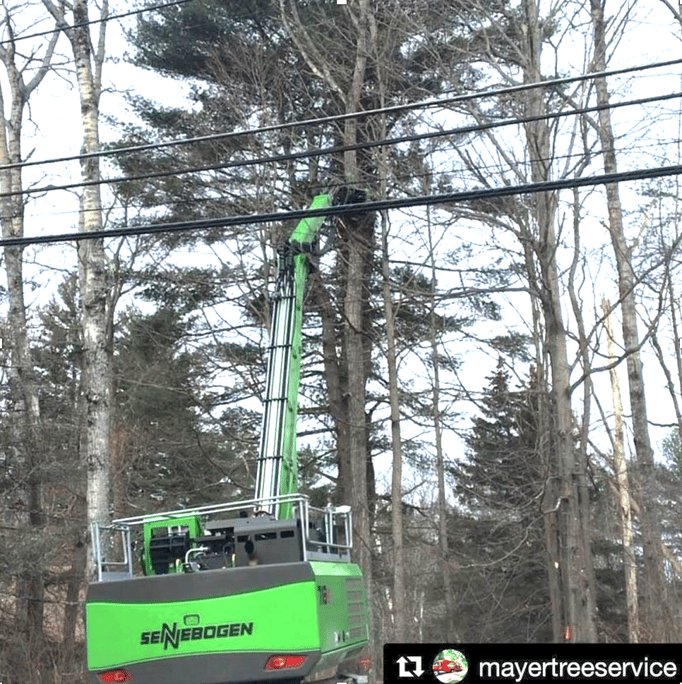 Tree Removal Along Wetland Edges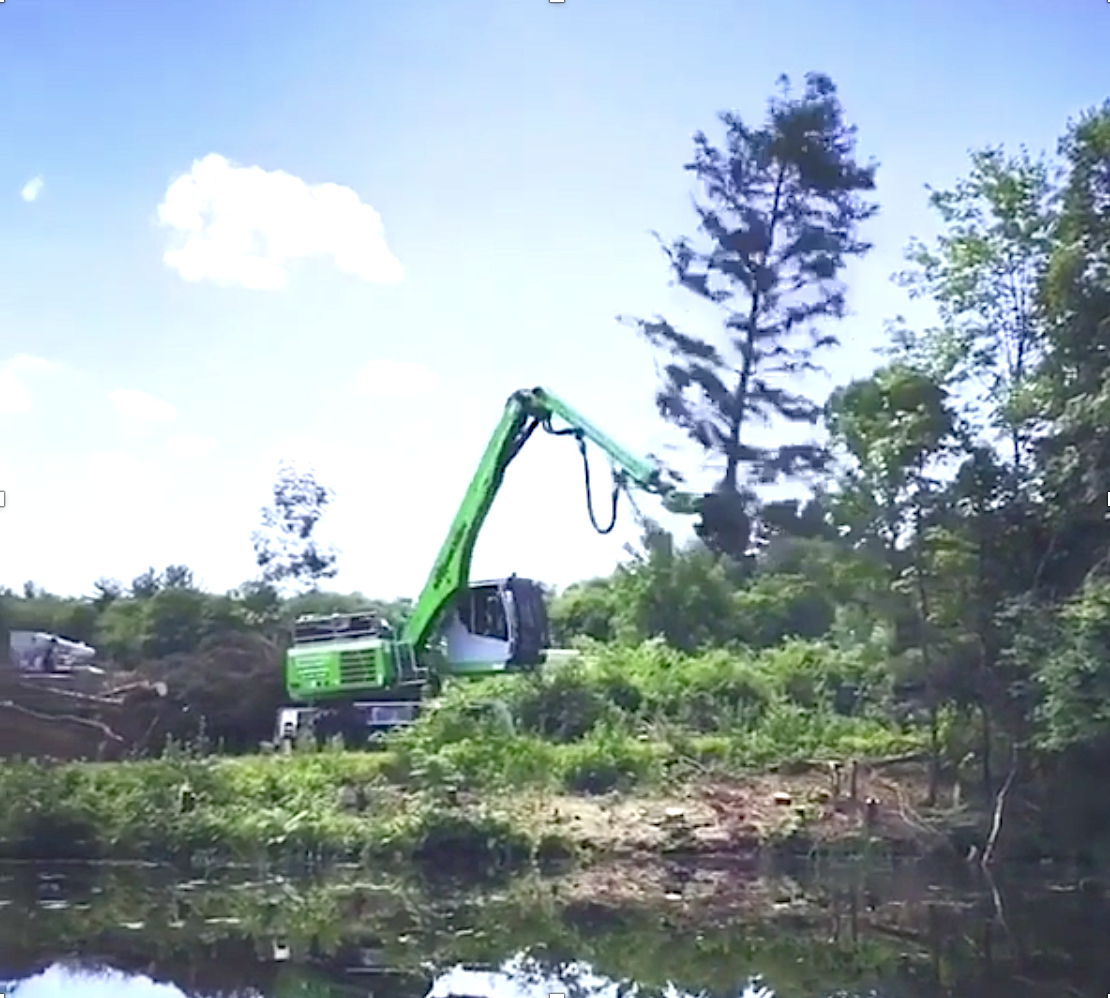 *Distinctive Tree Care Company taking trees down near environmentally sensitive wetland edges.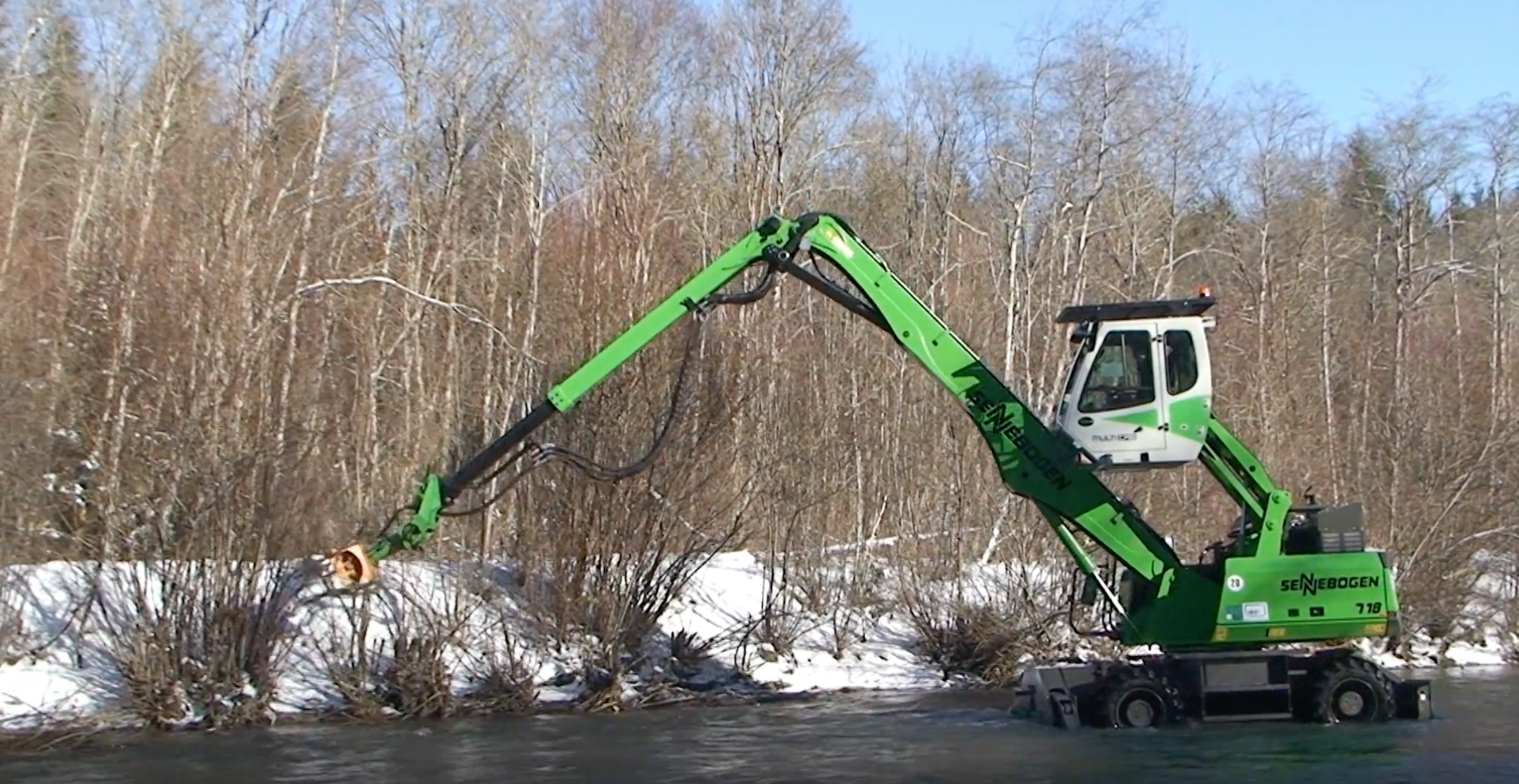 Click to watch video, here. SENNEBOGEN 718 Mobile Energy river bank maintenance
Storm work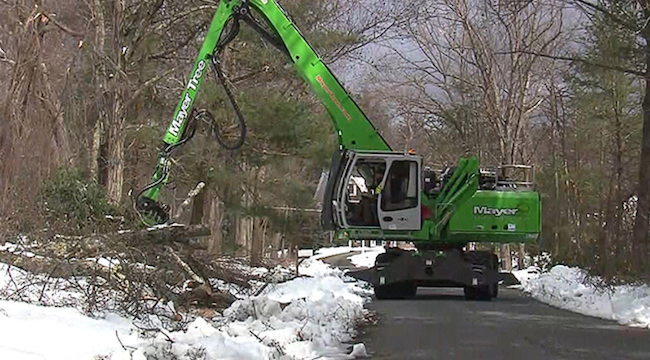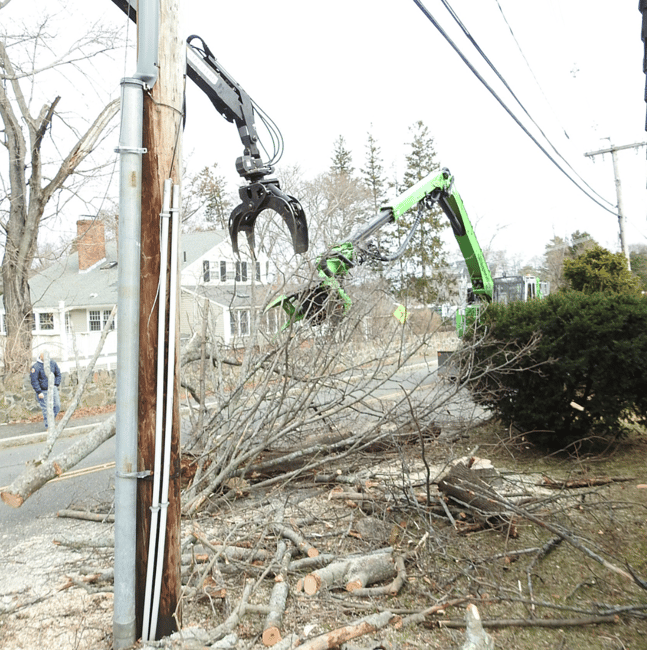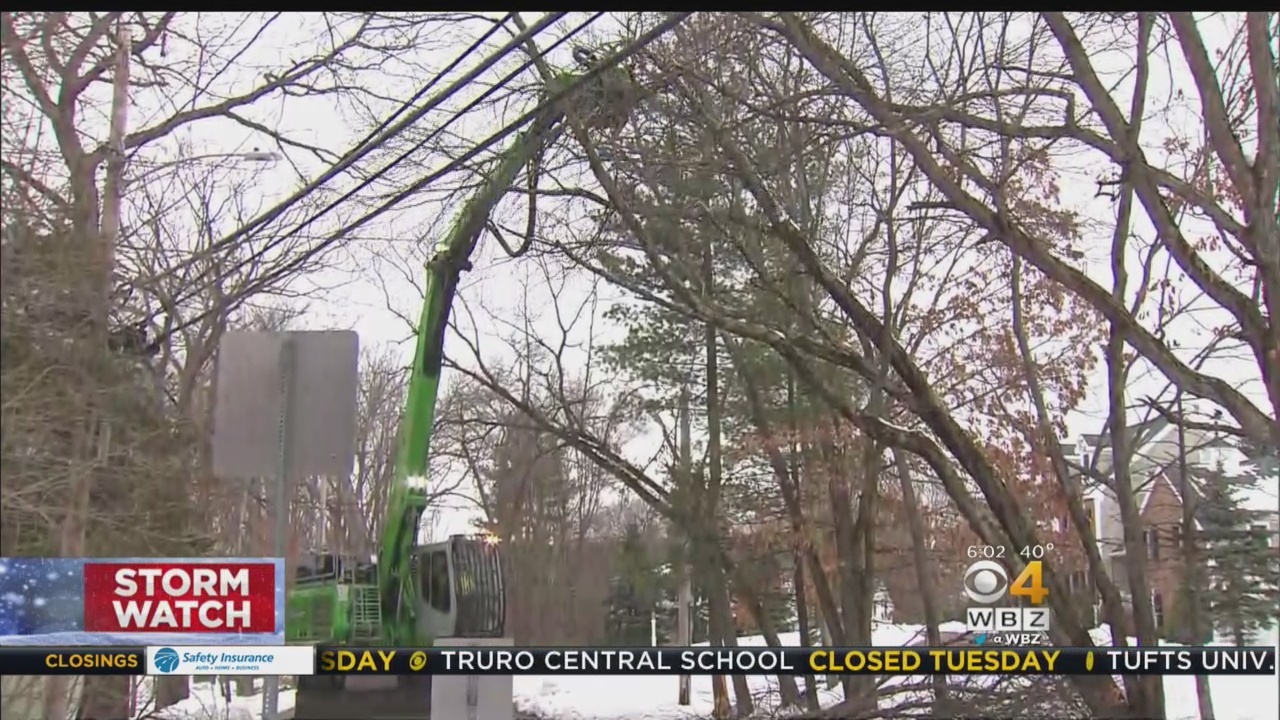 CBS News video clip: Crews Work to Clear Fallen Trees Before Next Nor'Easter
Land/Lot Clearing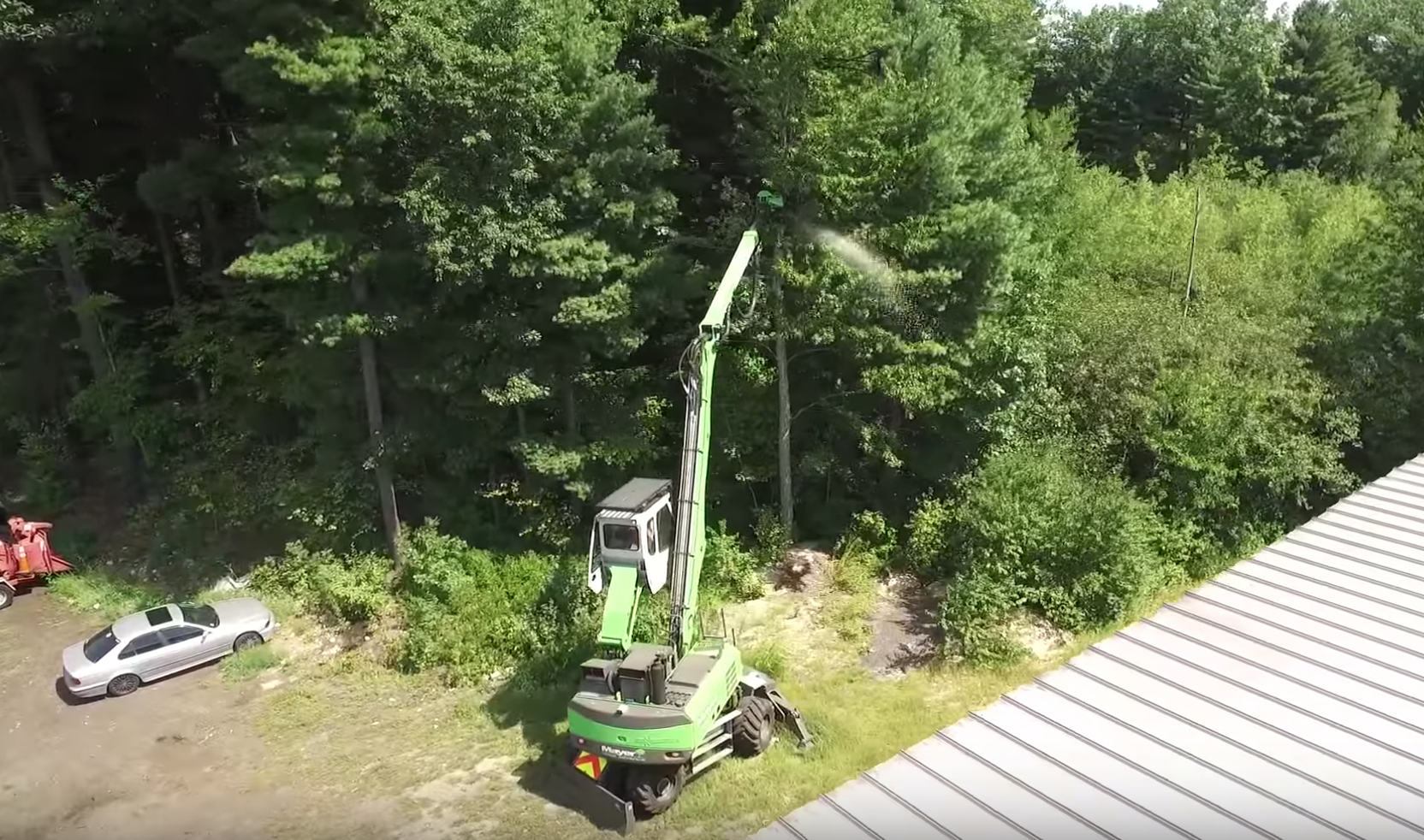 Building/Residential Perimeters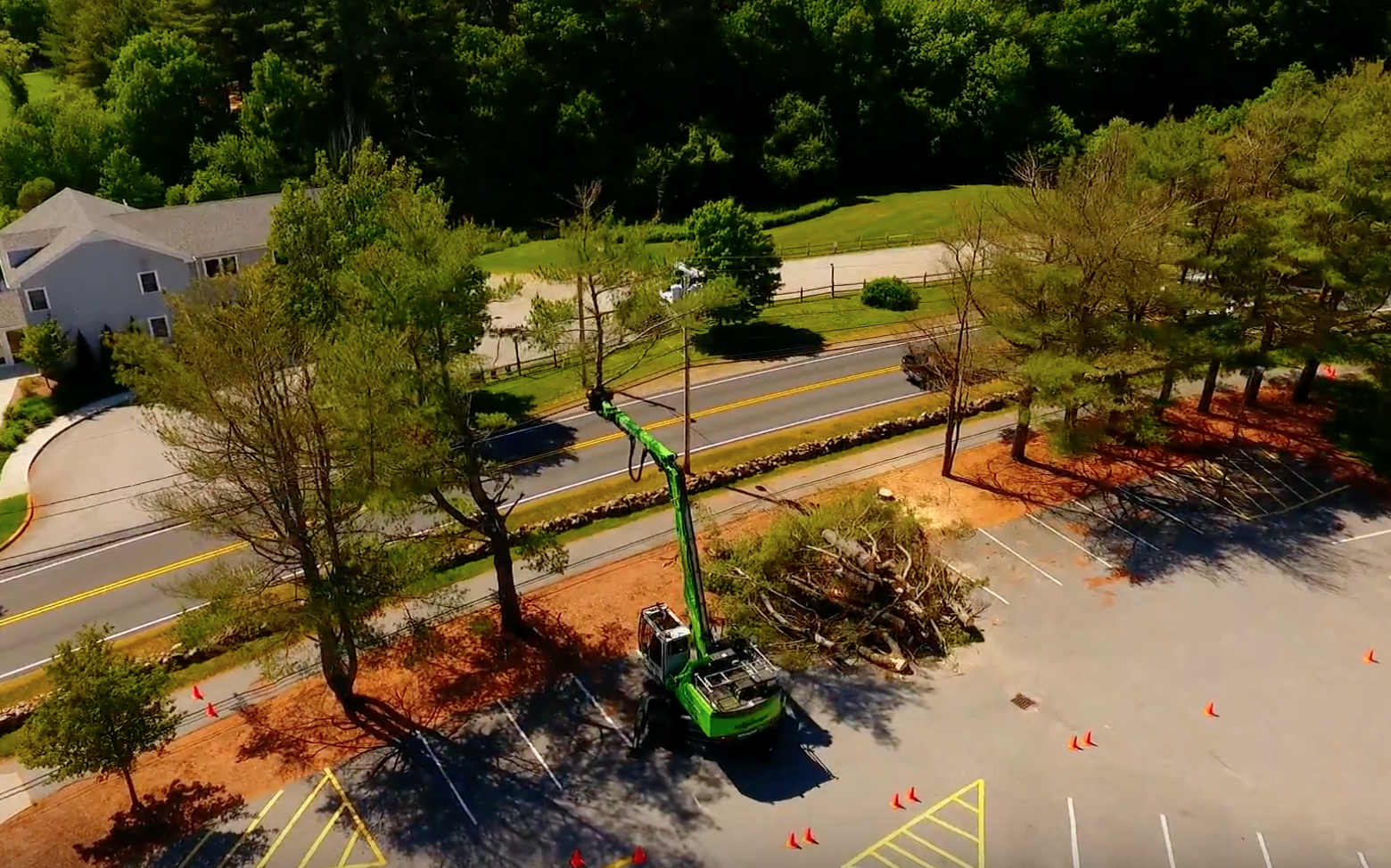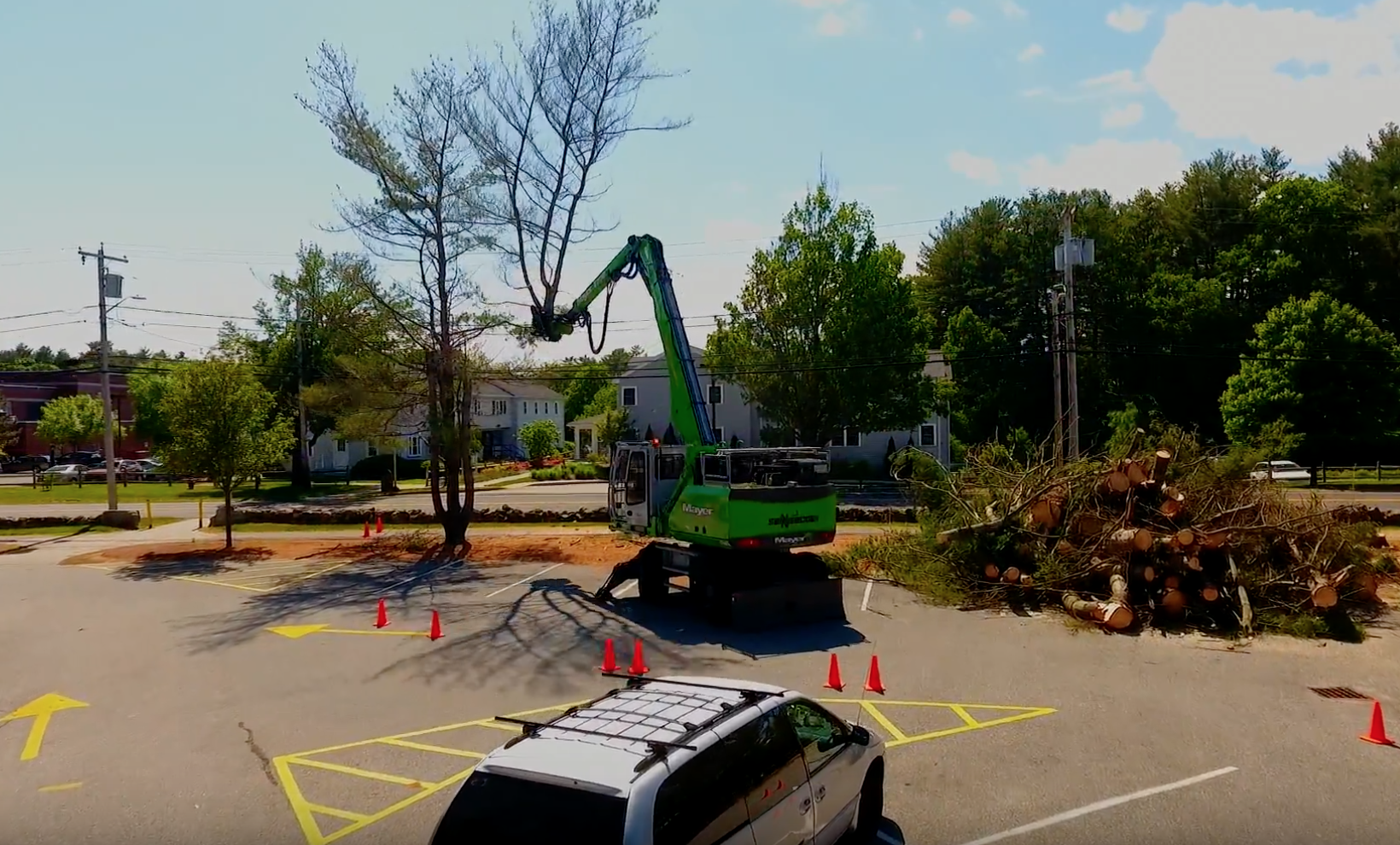 Watch video clip here: Gordon College Cleanup & Replant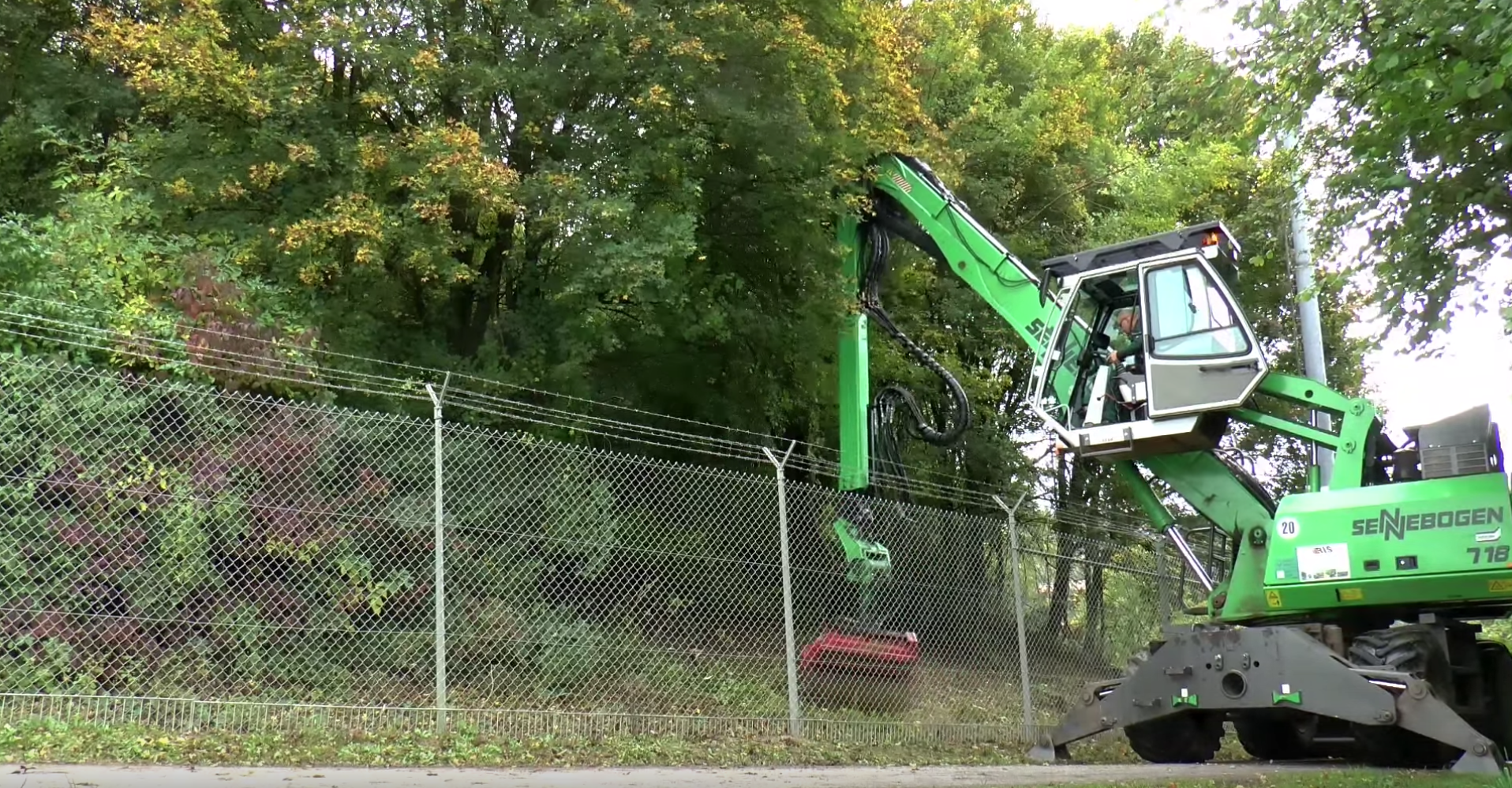 The 718e is able to reach in hard to reach areas to mulch through brush, or safely trim or remove trees.
Quick Facts on the 718E
Weight of equipment: 47,180 lbs (21,400 kg)
MPH - drives 12-15 miles per hour once on site
Transportation of equipment done via tractor trailer or a lowboy

Working Range:

Reach: 45ft when fully extended vertically, 43 ft when fully extended horizontally
Maximum lifting capacity: 12,000 lbs vertical; 3,700 lbs horizontal
Download the 718E brochure, here.
Take an in-depth look at the SENNEBOGEN line of tree care handlers as we compare and contrast common equipment modifications to inform you on the best options for your tree service business.